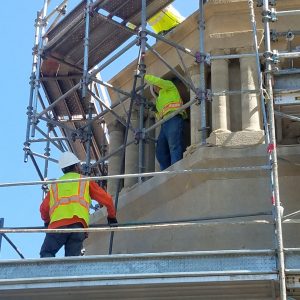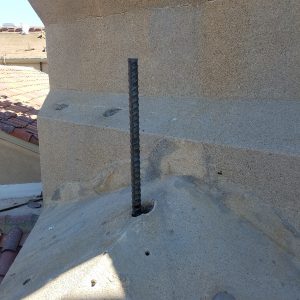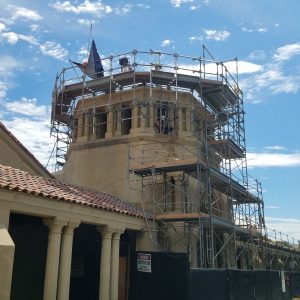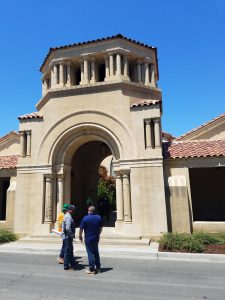 Stanford University Encina Hall Arcade and Tower Seismic Retrofit
Nichols Concrete Cutting had the privilege of working with Level 10 Construction to successfully complete this very large, challenging, Stanford University seismic retrofit project.
Nichols completed the core drill of 164 – 3″ inch holes 12, 20′ and 32′ deep, installed the specified rebar, and filled the holes with non-shrink grout. We also core drilled and epoxy dowel 138 – 1 1/8″ holes through the beam and down into the existing columns below 3'6″ deep and core drilling 64 – 1 1/8″ inverted holes 48″ into the multi layered decretive tower arch providing and epoxy doweling steel and stainless-steel rebar to pin the columns to the structure as required.
Level 10's team said they enjoyed working with Nichols Concrete Cutting, and never had to worry about our crew completing this project.
Nichols Concrete Cutting's main challenge was to core drill down through the existing concrete structure to the max depth of 32′ deep drilling using 40′ of core all the way through the foundations, removing the cores to provide space to install new rebars and not cut any of the existing rebar inside the concrete as specified.
Not knowing where the existing steel was located, our Nichols Concrete Scanning division team worked with our drilling crews to locate any existing rebar inside the concrete beams, piers and tower piers. After locating the rebars, we provided detailed information to the structural engineers and Level 10 Construction team, allowing them to adjust and pinpoint the layout of each tower core to prevent any damage to the existing steel inside the structure.