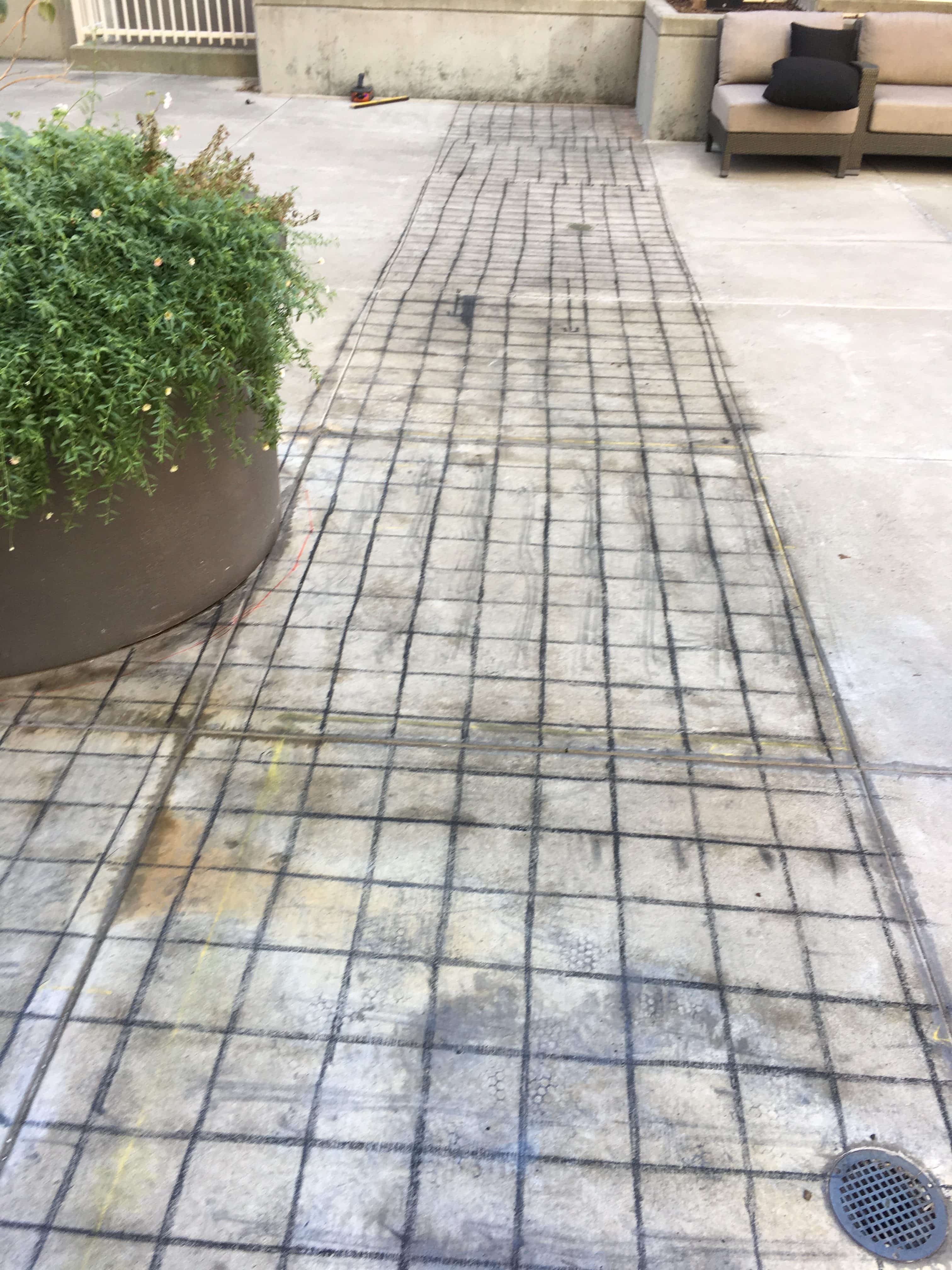 Scanning
---
Nichols Diamond Tool, Inc. is happy to introduce a new division, Nichols Concrete Scanning, to provide ground penetrating radar service. GPR radar works by sending a pulse of energy into the concrete material and recording the strength and time required for the reflected signal to return. This information displays on the machine's screen, allowing the operator to identify and pinpoint any voids, solid materials or anomalies inside the concrete walls and slabs for avoidance.
Our clients rely on our services to locate rebar patterns, post tension cables in slabs and their depths, in order to avoid cutting and/or drilling through steel, PT cables, and conduits inside concrete during core drilling, saw cutting, drilling for anchor embedment and drilling into concrete for rebar bonding. Nichols Concrete Scanning also locates live energize conduits, provides engineers the ability to analyze the strength of buildings without damage to the existing structure by providing re-bar patterns and voids in existing concrete slabs and wall.
Wall Sawing
---
Wall sawing is a specialized skill. When you're doing tenant improvement or remodeling you often need a clean-cut line through existing concrete, concrete masonry unit (CMU) or red brick walls to create new windows, doors, duct openings, clean lines to break to for building demolition.
The Nichols team has many years of experience in wall sawing. The saw is powered by both compressed air and hydraulic motors and runs on a track that is bolted to the wall. The blades are then placed on the motor shaft and turned into the wall, grinding through the material ¼" wide leaving the surrounding areas clean and neat. The saw can cut from 6" up to 24" deep. A 24" cut requires a 54" round concrete saw blade in order to grind through that much material. The depth of the cut required determines the size of the blade.
We also use a wall saw when we have to cut in places with restricted access or tight spaces because the equipment can be carried by hand.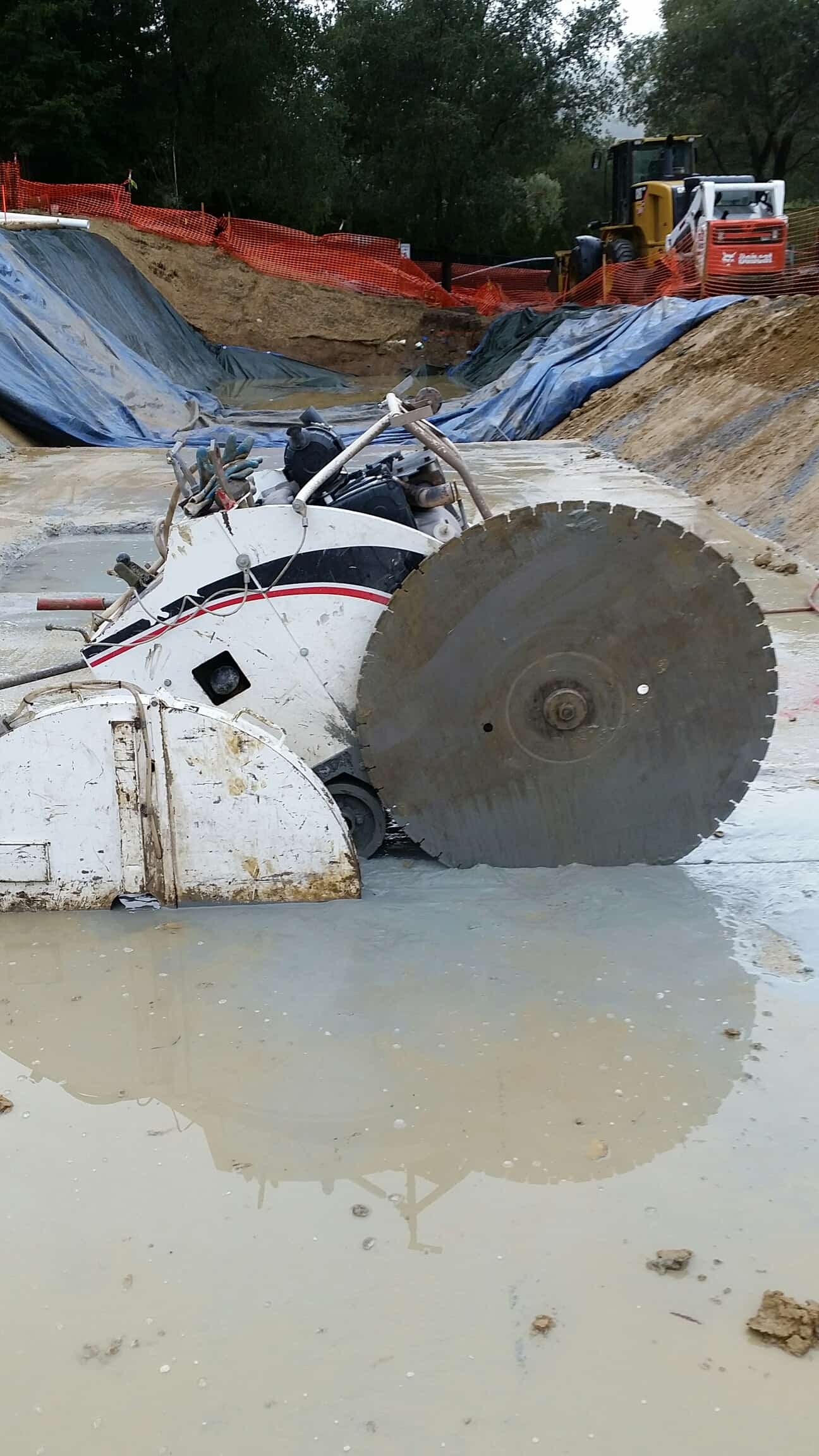 Flat Sawing
---
Most common uses: Removing a section of concrete or asphalt so a contractor can get under the surface for replacement and/or repair of utilities without damaging or disturbing the surrounding surface areas. Creating cold joints in new concrete. Decorative cut lines to create a clean and sharp line in the surface after the concrete is poured. Concrete demolition of areas and paving to create conform lines to pave back to. Removal of concrete sections and having them replaced with little disruption to the appearance of the material in question.
Major customers for this service are the Plumbing and Electrical trades, as most of their work is installing and/or repairing underground utilities. We use both fuel powered and electric power flat saws. The fuel-powered saw is used outside in open-air work areas such as streets, sidewalks, parking lots and patios. The electric saws are used indoors, providing a safe and clean job site allowing the cutting work to be done without fuel smells and pollution of the site.
Water is used to cool the blades and keep the areas dust free. And we are meticulous about keeping our work areas clean. The water is vacuumed up and properly disposed of so that the site is always neat and clean.
 Selective Demolition
---
Hard demolition is an important part of Nichols Concrete Cutting service to provide for our customers. We do demolition from small hand concrete breaking jobs up to and including selective demolition for existing building modifications and structural retrofitting projects.
If you need concrete cutting you will most likely need some selective breaking to be done. We offer all types of concrete demolition such as breaking out interior floors for new plumbing and electrical trenches, breaking out sections of the wall for a new door or window opening through a concrete wall, breaking out parts of an existing foundation for a new building addition and seismic retrofitting also breaking and removal of existing concrete driveways, sidewalks, and curbs.
Over the years, Nichols has performed very difficult tasks such as removing whole building walls 180' long x 28' high for an addition to a shopping center, removal of concrete penthouse structures off building roofs, break and remove concrete site work for new construction, interior floors inside buildings 18 story building requiring new stairs and elevators, HVAC openings and new skylight through concrete building roofs. With safety, our main concern, Nichols Concrete Cutting has a can-do attitude and take pride in our work. Our customers trust us to complete the project safely and say we always give them on time personal and better than expected service.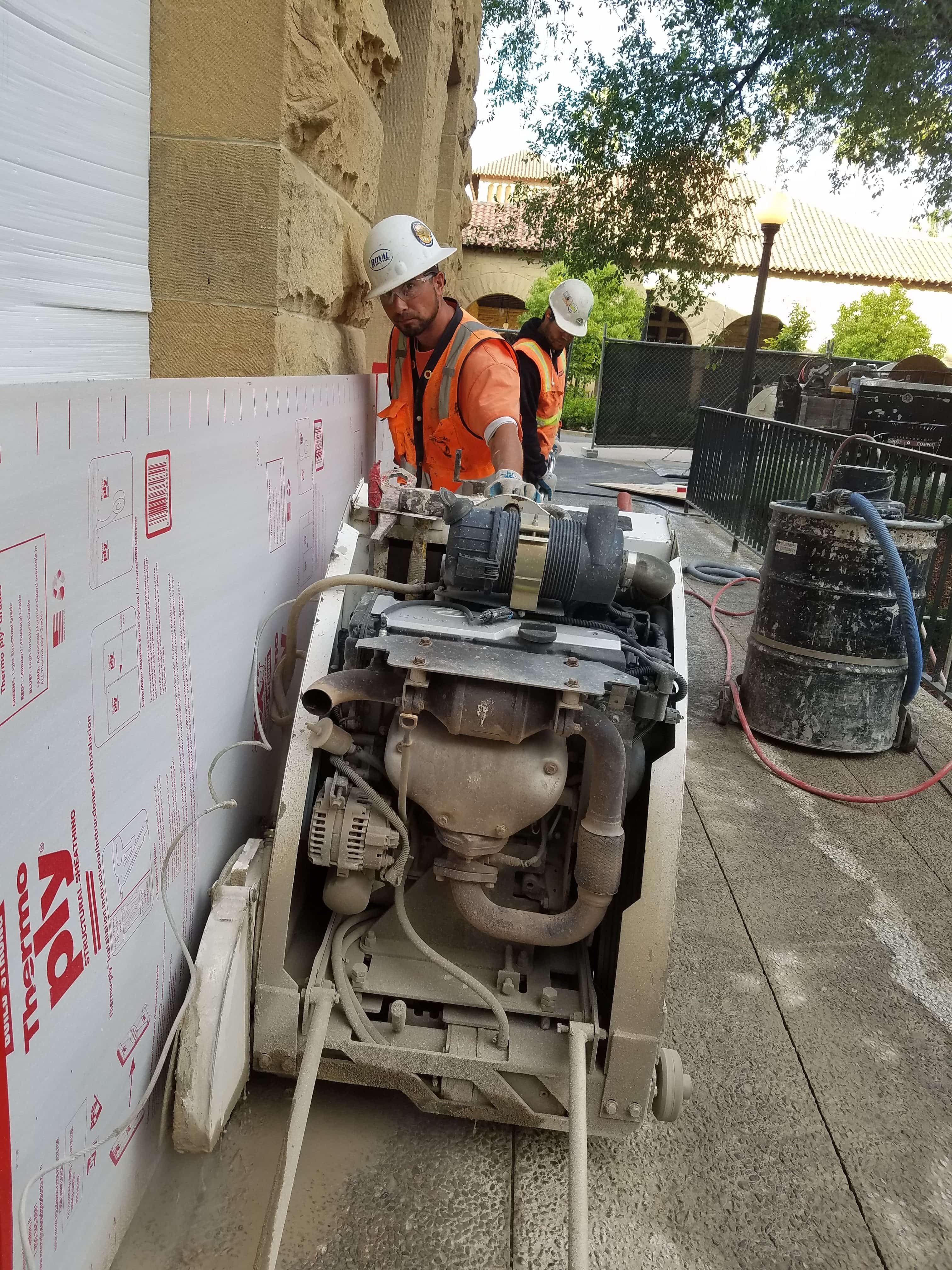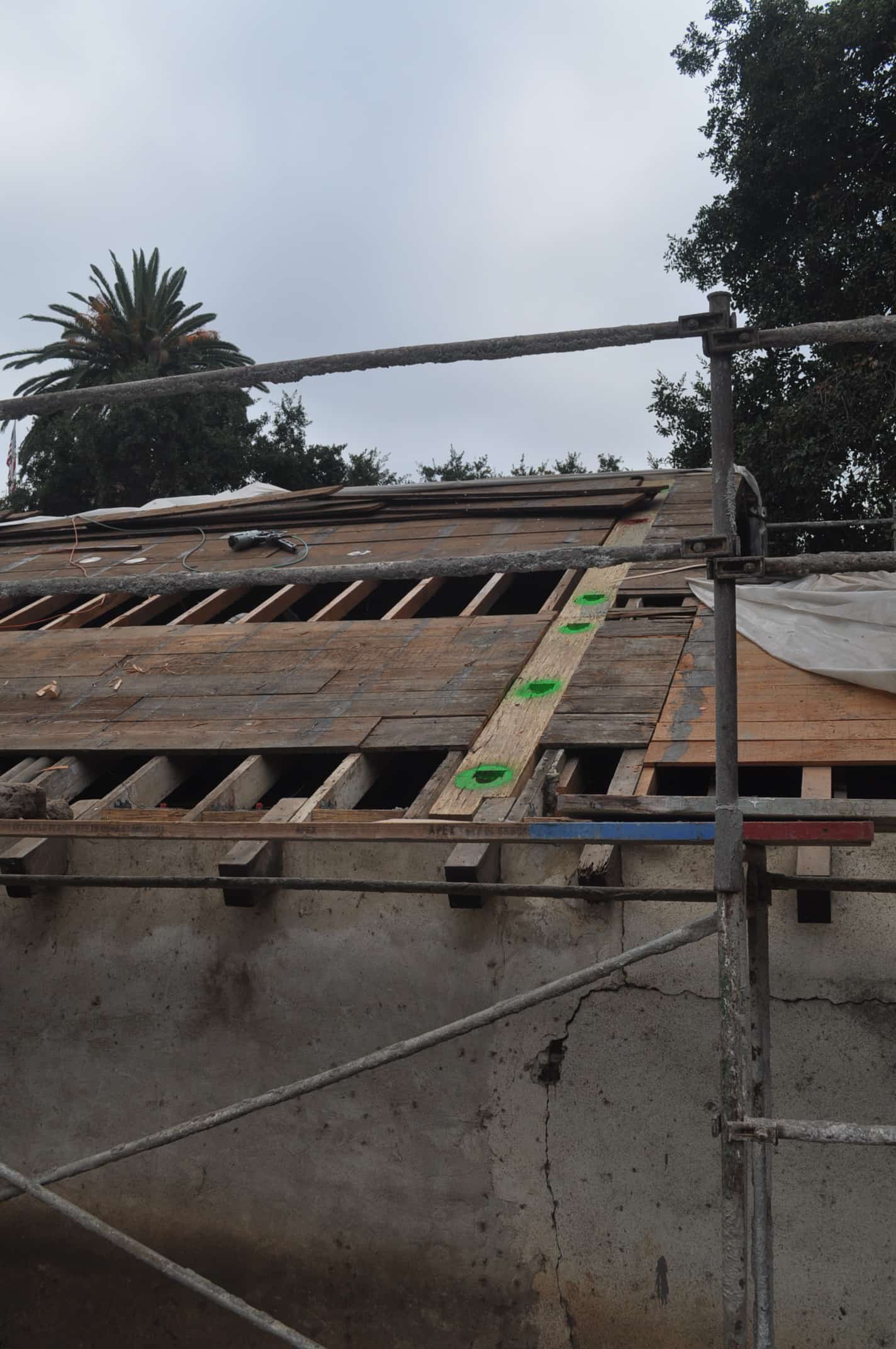 Core Drilling
---
Core drilling is the core of our business. Nichols has cored the columns at Stanford in the main quad, most of the Bay Bridges and local landmark buildings for seismic strengthening. Phil Nichols worked in the machine shop industry before switching to the new technology called metal merging that impregnated diamonds evenly throughout a metal power saw during the casting of segments. This technology revolutionized the concrete cutting industry. It created highly productive, fast cutting diamond-core drill bits that would wear out evenly, having fresh diamonds exposed throughout the life of the segment.Phil Nichol's experience and understanding of the process often gives Nichols the edge – our ability to come up with innovative solutions comes from our in-depth knowledge of how to core drill.
When you need holes cut for plumbing, electrical, fire sprinklers, HVAC ducts, Seismic retrofitting of existing concrete Give us a call.
The technology of core drilling equipment has greatly improved productivity and allowed our pricing to remain virtually the same for the past 20 years. Nichols uses both electric powered core-drill motors and hydraulic core-drill motors to turn the drills, the drill sizes are from ¼" round up to 36" round. The standards bit depth is 14" allowing us to core through a standard 6", 8" 10" 12" walls. If you need holes to go deeper, the concrete inside the bit is removed allowing the bit to penetrate deeper into the concrete.