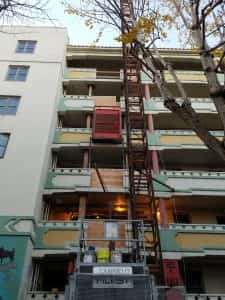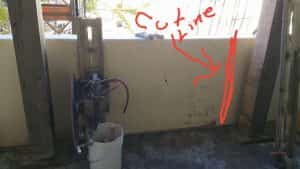 Ping Yuen Public Housing – China Town San Francisco
Nichols Concrete Cutting was contracted to perform all saw cutting and core drilling for the Ping Yuen East, Center and West buildings; completing the building, by Cahill Construction of San Francisco, in four phases.
Our tasks included wall saw, saw cut, break and remove existing concrete walls, slabs and core drill for building modifications of existing public housing apartments.
We cut and removed over 35 slab openings for new trash shoots, scanned to locate steel inside concrete, saw cut and removed walls for new man lifts, doors and windows, core drilled over 400 holes through walls and slabs for new HVAC, plumbing and electrical work to modify the existing building.
Nichols was also required to saw cut and safety remove existing concrete railing walls to create new temporary pass-through openings for the construction man-lift elevator.
Nichols was required to saw cut and core drill openings while following strict safety and fall protection procedures to prevent any chance of any debris from falling out. We strapped sections in place, pulled them over using a come-along winch to safely pull the wall onto tires, sections were then broken up for hand removal to prevent falling debris.